Wits research initiative to be announced at AI Expo Africa 2019 – Major machine learning research initiative will serve as a model for innovation and growth in Africa.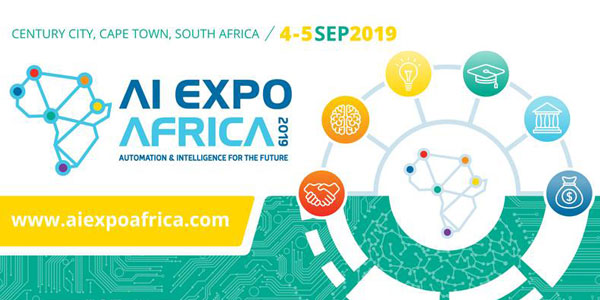 Wits University is pleased to announce it will be sending a high-level delegation to this year's AI Expo Africa where it will launch a major research initiative that is intended to bring about a step change in scientific research and commercialisation in Africa.
The AI Expo Africa is the largest business focused Artificial Intelligence (AI) and Data Science community event in Africa, and takes place on 4 and 5 September in Cape Town.
Professor Zeblon Vilakazi, Deputy Vice-Chancellor: Research and Postgraduate Affairs, will be leading the delegation that includes Professor Brian Armstrong, Head of the BCX Chair in Digital Business at Wits Business School and the first Secretary of the 4IRSA-initiative, and Professor Dean Brady, Director of the Molecular Science Institute.
In addition to launching the initiative, Professor Vilakazi will participate on a Fourth Industrial Revolution (4IR) panel to discuss how this new initiative will serve as a model for 4IR innovation and growth in Africa.
Read more about Wits' contribution to 4IR research and innovation here: www.wits.ac.za/future/
The AI Expo was chosen as the launch event for the initiative due to its collaborative nature spanning academia and industry throughout Africa. Some of the attendees to join the Wits delegation at this year's conference include a French Ambassadorial Delegation, SA Ministry of Comms visit, Head of AI at WEF, Head of AI R&D at Nvidia, CEO Data Science Nigeria and Head of the AI for Good Global Summit.
"This is a major endorsement for our community and event", said AI Expo Africa Co-founder Dr Nick Bradshaw and concluded, "We will see a string of new announcements at this years show with new product launches and a range of new AI start-ups making their debut".
About AI Expo Africa 2019
Curated by AI Media Africa, AI Expo Africa 2019 is focusing on real world applications & trends driving the Artificial Intelligence (AI) & Data Science Economy in Africa.  AI Expo Africa is the largest Business focused AI Community conference and expo on the continent.  With 700+ delegates, 60+ speaker programme, 40+ exhibitor Expo Hall, allied to the unique Innovation Cafe showcasing the latest AI start-ups in the region, we deliver a truly integrated event experience.  Our speaking programme and workshops are aimed at CxOs, analysts and investors with the primary goal of educating business leaders about AI & Data Science applications solving Enterprise challenges TODAY as well as generating real business and learning opportunities for sponsors, speakers, buyers, suppliers & innovators alike.  We also have FREE student / young engineer workshops to foster grass roots job creation & skills development opportunities.  If you would like to join the event as a delegate or would like take up one of the exhibition, Innovation Cafe or speaking opportunities simply visit click on the links below. Learn more at www.aimediagroup.co.za
Register

 – Buy your ticket today via our secure ticket platform Quicket

Sponsor

 – Secure pride of place in the Expo Hall / Innovation Cafe

Speak – Submit a paper and join the prestigious speaking programme
For event information, please contact Sonja Arendse (Events Support Manager) at enquiries@aiexpoafrica.com.
Click to join our dedicated Community Channels listed below for news and insights
Twitter | Facebook | Instagram | U Tube | LinkedIn | Synapse – Africa's AI Magazine
Press & Media
If you are interested in press accreditation, event reporting / interviews or radio or TV scheduling please contact our PR team at Tishala Communications
Nomsa Mdhluli | E-Mail: nomsa@Tishalacommunications.com | +27 71 628 623
All trademarks & company names mentioned are protected by their respective owner